Kylotonn

WRC 5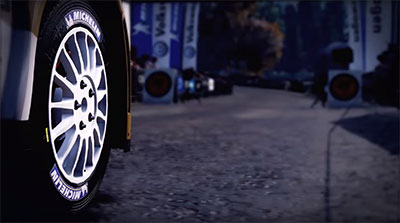 Dirt, asphalt, mud, snow, ice… for the first time, the road surfaces have a real impact on car behaviour. You also have to learn how to fine-tune your vehicle to handle the weather conditions and dynamic lighting.
Winning on mud, at night and in the rain will take all you've got! Experience an even more immersive 2015 season with all of the WRC, WRC2, WRC3 and Junior WRC championship drivers, cars and special stages. Drive with precision along the snow-covered roads of Sweden and the rocky roads of Mexico, and take on the rally legends in 65 unique special stages in the entirely overhauled Career mode.
Aggressive, cautious, hot-headed… Unleash the driver!
Over 20 cars, 50 liveries and teams, and all of the WRC, WRC 2, WRC3 and Junior WRC rallies
65 new special stages in 13 countries for over 400 km of racing!
Hotseat and online multiplayer modes
Tyre, damage and engine tuning management: your car, your rally, your driving style
The only rally game this year on PS3/ Xbox 360/ PSVita
New rendering & physics engine for unequalled realism
Perfect reproduction of real sufaces: snow, dirt, mud, asphalt, ice
Realistic spattering using a brand new particle engine
Night-time special stages
Our mission
1. Play
We will look where the industry is heading and we provide the best route in term of future development strategy
From the creation of game concepts, how to present each pitches, to proper schedules, and balanced budgets
2. Connection
Once the prototype is ready, we will meet the best publisher and funds to ensure the creation and full production of the IP.
Screenshots