Bigben Interactive

Play CONNECTION will present on behalf of Bigben, the new line up for the second semester 2014.
Introducing a brand new WRC 2014 on 3DS.
Nintendo 3DS console will also welcome, a brand new Hello Kitty: Happy HappyFamily and the acclaimed TV Show Survivor.
Racing fans won't be forgotten with an existing Bike race: Motorcycle Club (made by Kylotonn).
And... for the first time on video game history , Bigben will release for end 2014, the first rugby game for Next Gen 4 console : RUGBY 15, with the exclusive licenses TOP 14 & D2.
WRC 5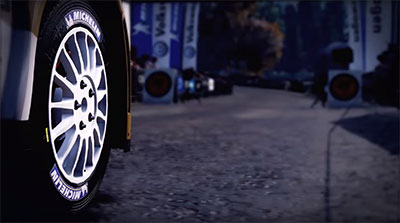 WRC 5 to be unleashed this Autum !
After 4 episodes on the previous generation of consoles, WRC reaches a new highlight. This year, Bigben Interactive and Kylotton Games are proud to announce that WRC 5 will also be available on next-gen consoles!
Moutains, valleys, snow, rain… That is a long and winding road to get to the WRC title. Will you have what it takes to unleash the driver that lies in you ?
Screenshots